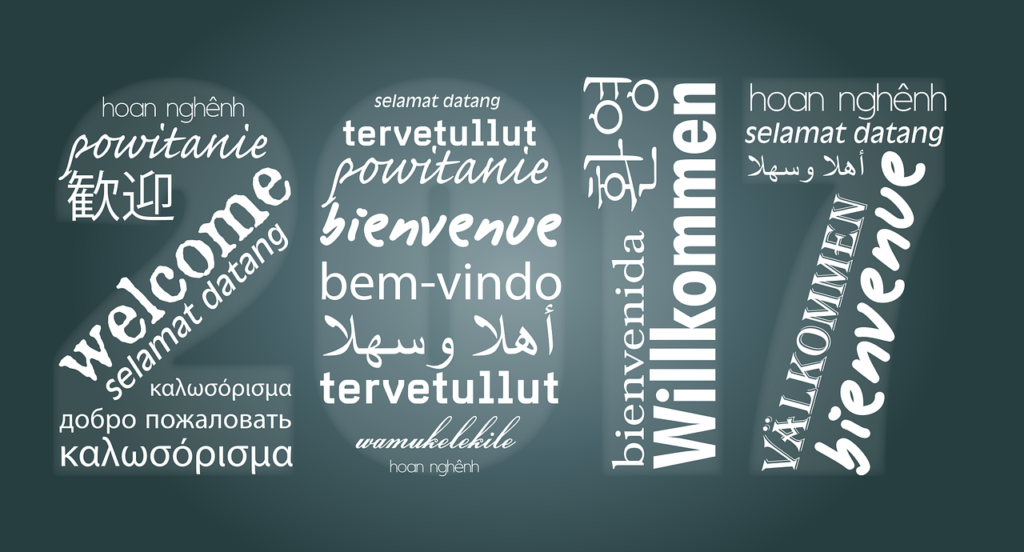 Hello! Welcome to the exciting new launch of the Gulf Language School blog!
The faculty at Gulf Language School (GLS), which includes the Intensive English Program (IEP), strongly believes that this website will be a fun, interactive, and engaging way to communicate with students about various information and events happening in GLS. We hope that every student will learn something about GLS, its faculty, and most of all, its students. Welcome to GLS! We are glad you are here!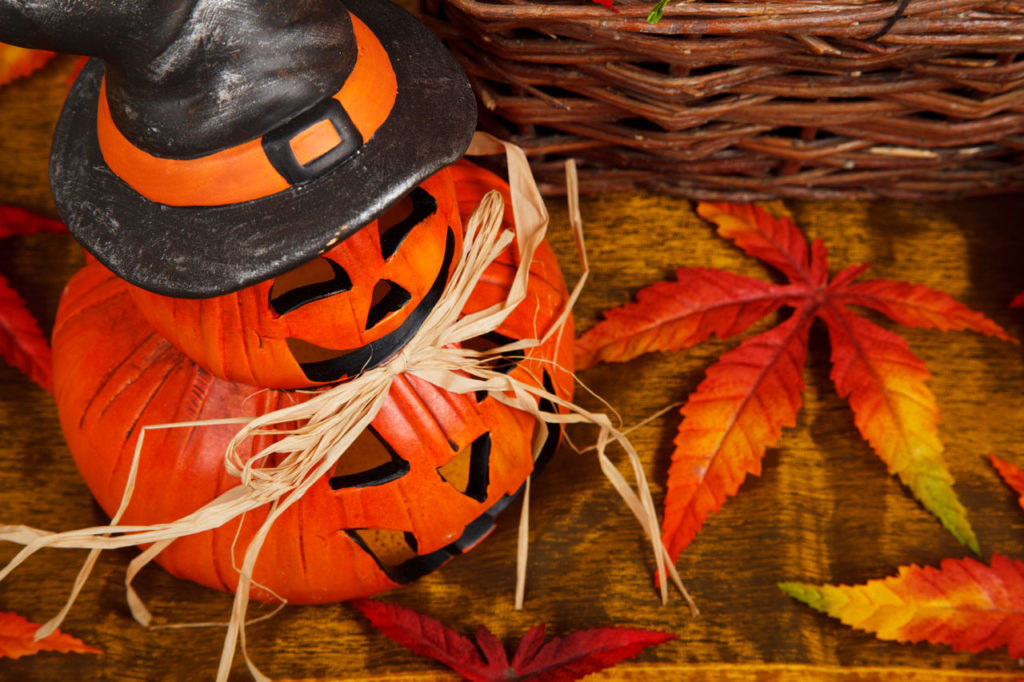 As the air begins to chill Houston, Texas and costumes are beginning to appear everywhere, what does this mean? It is Halloween!
During this day, some faculty members can be found in the hallways and classrooms dressed in amazing costumes for the holiday!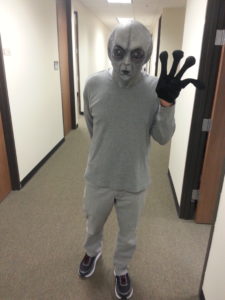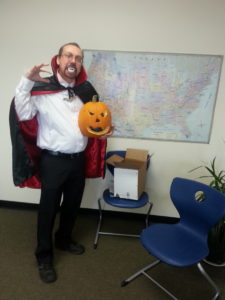 Who is the mysterious alien on the left?
What costume is Mr. Rudolph wearing on the right?
During Halloween, the Level 6 students in Mr. Villanueva's class enjoyed their favorite candies while they watched the highly entertaining yet suspenseful science fiction thriller, War of the Worlds (2005), which was directed by Stephen Spielberg (who also directed Jaws, E.T., Jurassic Park, Saving Private Ryan, among others). Before watching the film, the students have also read an adaptation of the critically acclaimed novel with the same name by H.G. Wells.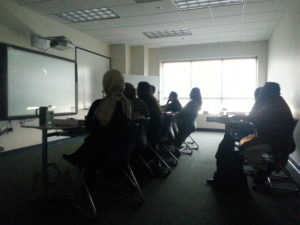 After viewing the film, Mr. Villanueva, out of curiosity, wanted to know what his students knew about Halloween. Therefore, he decided to ask all of the students in his class to participate in brainstorming responses to the following questions.
Mr. Villanueva: What are the first things that comes to your mind when you think about Halloween?
Students: Ummm…everyone is scared…there are ghosts. Many kids like to trick or treat. Also, we like candy. Many people dress in costumes.  There are pumpkins, witches, spiders, horror movies, pranks, scary music, and horror.
Mr. Villanueva: What do you like most about Halloween?
Students: We really like it when people dress up, and we enjoy seeing the decorations of different homes. The best part is when we get free Halloween candy from the teacher, of course. ?
Mr. Villanueva: So, you just mentioned that you like getting candy. What are your favorite candies?
Students: Snickers, Skittles, M&M's, Payday, any lollipops, Kitkat, Dove, and Dairy Milk.
Mr. Villanueva: How about Reese's? The greatest chocolate candy of all time?!
Students: Nooooooooo! We don't like it!
No matter what your candy preferences may be, the faculty at GLS hope that you have a happy and safe Halloween!