FACULTY & STAFF
Gulf Language School faculty, staff, and administrators are highly trained professionals who understand the needs of international students. Most of them have lived overseas and have traveled extensively. The faculty at the GLS have native English speaking proficiency and degrees in Teaching English as a Second Language (TESL) or closely related fields. They are members of TESOL International Association and are involved in professional development activities to ensure that they have current knowledge and skills to teach English very effectively.
Our faculty and administrators are supported by an experienced staff who assist students with admission procedures, immigration regulations, pre-arrival arrangements, housing, health issues, health insurance, and other student matters. Their membership in NAFSA: Association of International Educators enables them to access current, expert information on U.S. government regulations and best practices in the field of international education. They understand the issues that students can encounter living in another country and are available to help.
We would be delighted to welcome you to Gulf Language School and to help you.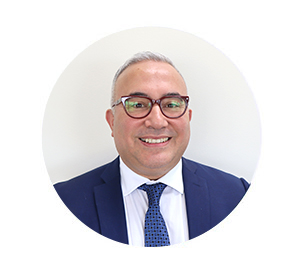 Marc-Xavier Chibou Passeneau
[email protected]


Director, Gulf Language School
7th Floor, Room 706
Marc-Xavier Chibou Passeneau graduated from The University of Sunderland-United Kingdom with a Master's of Arts in Teaching English to Speakers of Other Languages and a Bachelor of Arts in Business Management.
Having grown up in a multilingual family that valued language acquisition and multiculturalism, he is fluent in English, French, and Arabic and possesses intermediate ability in Spanish and Italian.Mr. Passeneau has developed curriculum and taught ESL, Arabic, and French courses in the United States. He is a past Arabic and French interpreter for the United States Department of Justice, Executive Office for Immigration Review.
Mr. Passeneau joined North American University's Gulf Language School in January, 2015 and has taught all language levels. His teaching philosophy is that all students have the ability to learn and succeed and believes that his role is to facilitate each student's bilingual acquisition.
In his free time, Mr. Passeneau enjoys exploring the culinary and cultural activities of Houston and enjoys world travel.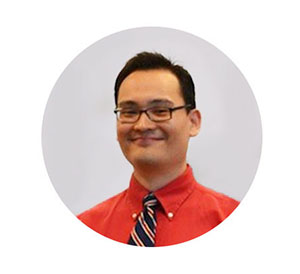 Jason Villanueva
[email protected]


Main Building, 7th Floor
English as a Second Language Instructor
Jason Villanueva, J.D., is from Chicago, Illinois but has lived all around the world. He has resided in Washington, Maryland, Germany, South Korea, and now Texas. Mr. Villanueva received his Bachelor of Arts degree at the University of Illinois at Urbana-Champaign, majoring in English and minoring in Asian-American Studies. Additionally, he earned a Juris Doctor degree at Texas Southern University. Mr. Villanueva has had previous experience teaching English as a Second Language nearby Seoul, South Korea. On November 10, 2013, he was awarded a 150-Hour TESOL Teaching Certificate provided by LinguaEdge and accredited by ACTDEC.
Jason has been with the Gulf Language School at North American University since October 2012. He believes that helping students learn a new language and shaping them to become positive role models is such a rewarding experience. Mr. Villanueva enjoys traveling around the world, learning about different cultures, and eating food from different countries