ABOUT GLS
Dear Prospective Student,
 
Thank you for considering the Gulf Language School at North American University (NAU). Our program offers you an outstanding educational experience that will help you achieve your English- language goals.
 
Your experience will include 20 hours of English study per week as well as many opportunities to participate in extracurricular student activities designed to introduce you to American and Texan culture. As a student in the GLS at NAU, you will also have access to excellent student support services and first-rate campus facilities.
 
You will find useful information about all aspects of our program on this website, but feel free to contact us with any questions that you may have about our language program, our university, or the great city of Houston. We hope that you will begin your American university journey with us. We're looking forward to hearing from you!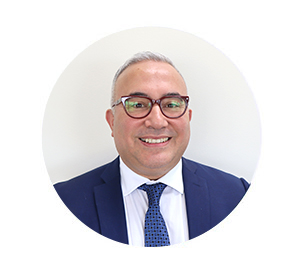 Sincerely,
Marc xavier Chibou Passeneau, M.A.
Director, Gulf Language School,
North American University
[email protected]
Mission Statement
The mission of the Gulf Language School (GLS) is to provide quality, innovative lifelong learning opportunities to a diverse student population by extending the educational resources of the North American University.
Vision
To become one of the leading English language-learning programs in Texas by setting standards of excellence in innovative curriculum design, teaching, professional development, and cross-cultural understanding.
Goals
The Gulf Language School will ensure that all programs are administered with excellence, responsiveness and integrity. The program will:
ensure quality in program administration, program curricula, teaching, and student services
maintain compliance with the highest professional standards
develop and support collaborative teaching curricula
support faculty and staff development
develop new programs and courses that meet students' needs
distribute student brochures that provide full disclosure of program descriptions, costs, and calendars
distribute faculty, staff, and student handbooks that provide full disclosure of all policies.
The Gulf Language School will support the enrollment and academic priorities of North American University. The program will:
serve as a resource for the internationalization of teaching, research and professional development, and service at North American University
prepare students for graduate and undergraduate degree programs at North American University
facilitate classroom visits and research by North American University professors, students and other professionals.
The Gulf Language School will maintain an administrative office and classroom environment that is positive, caring, service oriented and friendly where all faculty, staff, students, and sponsors feel welcome.
Aims
The Gulf Language School will provide ESL students with:
quality academic English language instruction.
student-centered classroom instruction and activities.
preparation for further academic study at North American University.
advising to help learners successfully reach their academic or professional goals.
leadership in the areas of intercultural understanding and cooperation.
services related to admission, counseling, academic life, and the general success of students attending NAU.