Once you confirm your intent to enroll, to apply for a student (F-1) visa a Certificate of Eligibility (Form I-20 or DS-2019) will be sent to you in your Welcome Packet from Gulf Language School at North American University. You must apply for and obtain your student visa to enter the United States before you leave your home country
To apply for your visa
You need to take the following to the nearest U.S. Embassy or Consulate:
Letter of Acceptance from Gulf Language School,
Certificate of Eligibility (Form I-20 or DS-2019),
I-109 SEVIS payment receipt,
Passport,
Letter of Financial Support, and
Any other necessary supporting documents, such as transcripts or academic records.
Additional information on how to apply for a student visa is available at the Department of State Web site. B-1, B-2 and F-2 visa holders are not permitted to enroll in any full-time program of English language or academic study.
The Sevis Fee
The U.S. Department of Homeland Security (DHS) announced implementation of the new SEVIS Fee effective September 1, 2004. The Student and Exchange Visitor Information System (SEVIS) was mandated by Congress to help maintain information about international students and exchange visitors while they are in the U.S. Congress also mandated that the SEVIS program be self-funding; therefore, DHS has implemented the I-109 SEVIS fee. The I-109 SEVIS fee must be paid before you can have your visa interview at the U.S. Consulate to which you will apply for your student visa.
The U.S. Immigration and Customs Enforcement (ICE) office maintains a Web site with detailed information about the new I-109 SEVIS fee. Please visit the ICE website below and carefully read the instructions about paying the I-109 SEVIS fee. The I-109 SEVIS fee can be paid through the mail or on-line with a credit card*. We encourage you to use the on-line payment method as it is much faster than paying by mail. Please read all instructions carefully.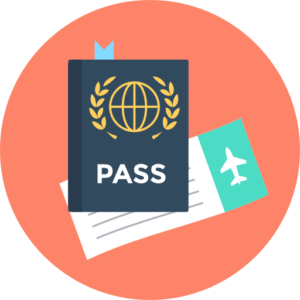 If you have any questions
Contact the appropriate department below. Hover or click on the cards to view more information.
Contact
Admissions Office
Email: [email protected]
Phone: + 1 (832) 230-5555
WhatsApp/Viber : +1 (832) 362-1305