My dad is 87 years old and my mom is 81.  Do you know what they do every day? Anything they want!  My dad likes to make wooden furniture and my mom takes care of my two-year-old son one or two days per week. How can they still do these things? Well, they always cared a lot about their own health and wellness. I think they're good examples of what we should all do.
First, they always ate pretty well: they stayed away from junk food, got plenty of fresh fruits and vegetables, and ate… you know, the stuff your mother told you to eat? Then of course, they always got plenty of sleep and tried not to get too stressed out.  Oh, and they don't smoke! And then there's my favorite: exercise!  My mom swims every other day and my dad jog/walks about one mile every morning. They always did something like this for as long as I can remember.
I'd like to share some ideas on what you can do to help keep your body in shape right here at NAU.  Just across the street (West Airport Blvd.) is Mark McGrath Park. You can walk over there and get some blood flowing on the jogging/walking trail. It's just over 1 km and has fitness equipment as well.  See the park's website for more details.  http://cityofmeadowsplace.org/mark-mcgrath-park/.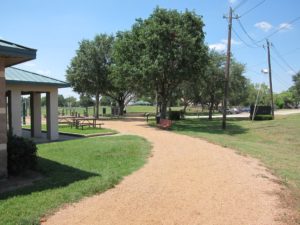 Of course I would also recommend checking you emails from [email protected] .  There's always fun stuff going on that can definitely help keep you active, like laser tag coming up on January 25th!
If you want to talk about running/jogging, or just getting in shape, you can always see me. My office is #723 and I'm training for my second marathon (Disney World Marathon–January 2019)!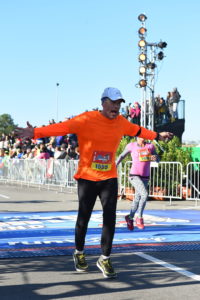 Whatever you do to get your heart pumping and your blood flowing, remember what the experts say: The American College of Sports Medicine has two basic recommendations. The first is 30 minutes of moderate exercise five times per week, and the second is 20 minutes of intense exercise three times per week. Each is fine for general health.
You might not believe me, but some day you will not be as young and full of energy as you are today.  So take it from my parents: You can do a lot to stay looking young and feeling young, for a longer and happier life!