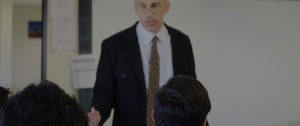 Students sometimes ask me, "What's the biggest holiday in America?" That's easy: Christmas. But if you want to know what's number two, that probably will depend on who you ask. I say it's Thanksgiving. When is Thanksgiving, you ask? Good question. There is no date for it on the calendar. Instead, we celebrate it on the fourth Thursday of November in the United States. There's some very interesting history about Thanksgiving in Michael Rudolph's blog.  Michael tells you how this holiday got started. But I want to talk about what Thanksgiving is today: what we do—and most importantly, what we eat!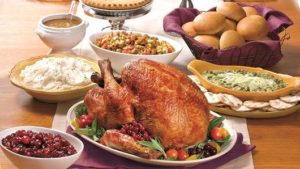 First, you need a Turkey—a big turkey.  The more people who come to your house on Thanksgiving, the bigger your turkey should be. Then, you must have mashed potatoes and gravy.  In the picture above, do you see the mashed potatoes and bowl of gravy above it? Mmmmm!  You'll need at least one green vegetable too.  Some kind of green beans are a good choice. Another essential dish on Thanksgiving is cranberry sauce.  …You do know what cranberries are right?  We'll probably need some bread too—dinner rolls with butter is most popular.  And don't forget the dessert.  Pumpkin pie is essential, and another kind of pie would be good too.  I like a pecan pie, and you should know—Texas is pecan central!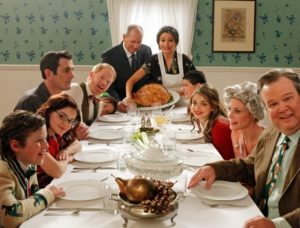 Of course we don't just eat all day. Most families like to watch American football on TV. If you're not a football fan, OK, you can just hang out and chat with family and friends. Whatever you do, just enjoy your day off. And speaking of having a day off, now can you guess why Thanksgiving is always on Thursday? Well, one reason is because Friday is a day off too. We love Thanksgiving because it's always part of a four-day weekend! Nice, right? Do you know what we call the Friday after Thanksgiving? As Michael Rudolph says in his blog, it's Black Friday—the day the stores offer big sales. They want you to go shopping on your day off and start buying those Christmas gifts!
Here's the most important thing about Thanksgiving if you ask me. Thanksgiving is not just about being thankful for what you have, it's also about giving what you have to others who may not be able to be with their own family. So when an American asks someone (like you) to come to his/her house to enjoy a Thanksgiving meal, he/she is not just saying that to be nice—it's a sincere invitation. So if somebody asks you to come on over for Thanksgiving, and you have nowhere else to go, say "OK, thank you, I'll be there!"